A real transition with sustainable biofuels
From 2010 to 2030, Sweden has set a goal to reach a 70 percent reduction of carbon dioxide emissions from the transport sector. In the long run, the aim is a tranport sector with zero net emissions of greenhouse gases.
The overall goal for the f3 innovation cluster for sustainable biofuels is to contribute to an actual and rapid transition to renewable fuels. This means lowering the barriers to an increased use  and a resource-efficient Swedish production of of sustainable biofuels, allowing the transport sector to reach its goals without negatively affecting other climate and sustainability goals.
For this, the f3 cluster develops cooperation, increase knowledge and facilitate the development of new cooperative consortia.
The cluster contribution
f3's overarching goal is to contribute to an actual and rapid transition to renewable fuels that gives the transport sector the conditions to reach set climate and sustainability goals without negative impact on other goals.
We do this by
creating new cooperation and strengthen existing cooperation between large and small industrial stakeholders along the entire value chain, between sectors, and with public stakeholders and academia.
increasing the knowledge about sustainable biofuels and about new results and innovations that can contribute to sustainable biofuels.
strengthening the understanding of systemic relationships and the use of results and insights from systems research.
identifying barriers, critical issues and possible solutions of technical, economic or system-wide nature, for continued innovation and industrial development based on a cross-disciplinary and cross-sector perspective
facilitating the development of new cooperative consortia that can solve challenges through new business models, R&I investments, joint action plans, or other types of innovation-promoting efforts.
In the longer term, the cluster's work will contribute to a clearly expanded production of biofuels from sustainable bio-based raw materials in Sweden, the development of a long-term climate-efficient and sustainable transport sector, and to a long-term competitive bio-based Swedish industry.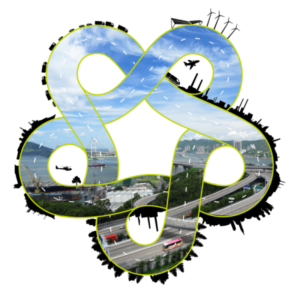 Funding and organisation
f3 Innovation cluster for sustainable biofuels brings together universities, institutes and industry, all of which co-finance the cluster together with the Swedish Energy Agency. The cluster is led by the cluster coordinator and is organized as a joint open platform where the activities are developed by the cluster members.
The cluster coordinator Chalmers Industriteknik, based in Gothenburg, operates the process and facilitates and creates the conditions for carrying out the cluster's activities.
The cluster coordinator is supported by the cluster council, consisting of representatives from the member organisations and led by an external independent chair.
Members
f3 members include Sweden's most active universities and research institutes within the field, as well as a broad range of industry companies with high relevance. f3 has no political agenda and does not conduct lobbying activities for specific fuels or systems, nor for the f3 partners' respective areas of interest.
Currently, there are 18 members in f3.